Soaring high above Hanoi's glittering skyline, InterContinental Hanoi Landmark72 is the highest hotel in Hanoi and the second highest in Vietnam. The iconic property celebrates its second anniversary this year — redefining the height of luxury, offering a sense of glamour for guests exploring the historic capital. To find out more about the sky-high hotel, the Travel Daily Media spoke with General Manager Robbert Manussen about his management style, the state of tourism in Hanoi, MICE in Vietnam and creating a truly memorable stay.

Robbert Manussen, General Manager, InterContinental Hanoi Landmark72
TD: This year alone, the hotel was recognised as Vietnam's leading MICE hotel, Asia's Best Luxury Business Hotel and Asia's Best Luxury Restaurant Hotel — what's your secret to keeping a well-oiled machine? What kind of management style do you employ?
RM: As a leader, it's important to understand the dynamic between individuals and create a culture of passion and pride that inspires people to work together towards the common belief. This goes hand in hand with building a learning culture where everyone is encouraged to learn on a daily basis and grow their knowledge, skills and contribution to the business.
Like in any business we encounter difficulties, however, I prefer to call them opportunities. With every sector developing at a rapid pace, change is inevitable. With the change, opportunities arise for us to look at the business with a fresh eye and challenge the status quo to come up with better ways of working whilst doing the right thing.
TD: You have one of the most modern and spacious convention centres in Hanoi — how much focus are you putting on your MICE offerings?
RM: Located in a strategic location and with the hotel offering such a wide range of products and services, the MICE business is one of our key pillars, especially in the next 3-5 years as Vietnam receives the spotlight for a great alternative to the established MICE destinations in the South East Asian region.
TD: You've been with the hotel since its beginning — do you feel like this has created a relationship between you and the hotel? What makes it so special in your own opinion?
RM: I have been in with InterContinental Hanoi Landmark72 close to two and half years now and I believe as time grows, so does my passion for the hotel, the team and my determination to work together to reach our common goal of "creating memories" for our colleagues, guests and business partners; and to answer your question, that's what makes our hotel so special.
"As time grows, so does my passion for the hotel"
We do this through developing products and services that tailor to guest's individual needs aiming to deliver unparalleled experiences. High above the hustle and bustle of Hanoi's traffic, we established a peaceful oasis that offers business and leisure tourist alike great culinary experiences in a tastefully designed ambience that suits any occasion. Strategically located to connect fast to Halong Bay or Ninh Binh we see an influx of leisure guests that look for a convenient hotel that offers high-end services.
Another strong trend is the 'staycation' trend, where Hanoians check-in for a weekend in their own city to be pampered with mouth-watering dining options and personalised service that makes you feel truly away from home for a moment.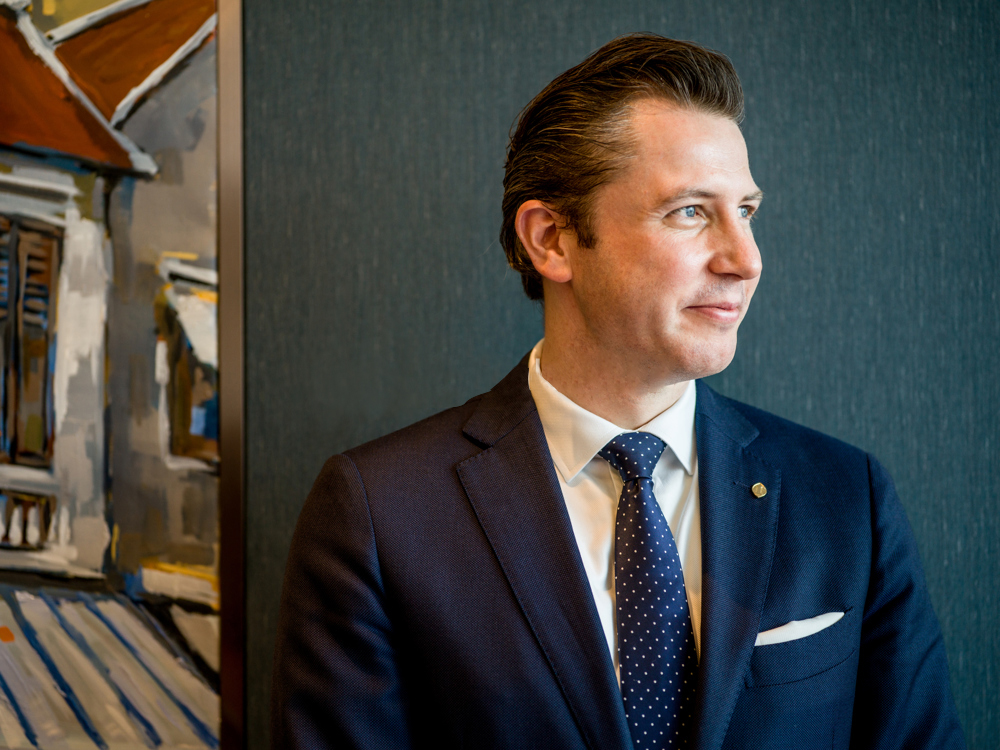 TD: How is Hanoi's current tourism industry? How do you see it in the next three years?
RM: As mentioned, I see fast growth and immense potential, especially from business travellers. Researches have shown that almost 20% of all arrivals to Vietnam and Hanoi, in particular, did so for business purposes — which is 15% more than any other country in SEA. Hotels and conference facilities are developing to offer great meeting experiences that showcase hospitality with thoughtful local elements, hence we see increased interest of this segment for the coming years.
"Hanoi has increased its visibility on the international stage"
Hanoi has increased its visibility on the international stage through events like the Trump-Kim summit, the upcoming Formula 1 Grand Prix and ASIAN presidency in 2020. In addition, we see that the investment in infrastructure, the fast growth of existing and new airlines and additional flight routes increases Vietnam's connectivity to the region significantly, something that supports the boost of MICE and Incentive tourism also.
TD: What kind of culture do you cultivate at the hotel? How do you make sure everyone is involved?
RM: At the heart of all that we do is a culture of passion and pride that inspires our colleagues to leave a lasting impression and unforgettable memories for all guests. Such a belief surrounds our learning culture, and our team is encouraged to always, every day, make at least one guest so happy, so impressed that they come back to the hotel because of them.
TD: You've mentioned that you have a goal of "creating memories" for guests — how do you make sure they get a truly memorable stay?
RM: That quality aspect is further enhanced by our passion for innovation. I believe that in our business, it's very important to look at the details, embrace technology and ensure that all that we do is in tune with what the guests are looking for.
Story-telling is also very important at the core of our hotel. In other words, we introduce menus, products and services that are more than just something guests can consume while with us. If you go to 3 Spoons Restaurant, the team will be eager to introduce to you about our special "pho" noodle soup made with roast duck and foie gras – something unique that we're very proud of, or the many organic, local specialties that the menus feature.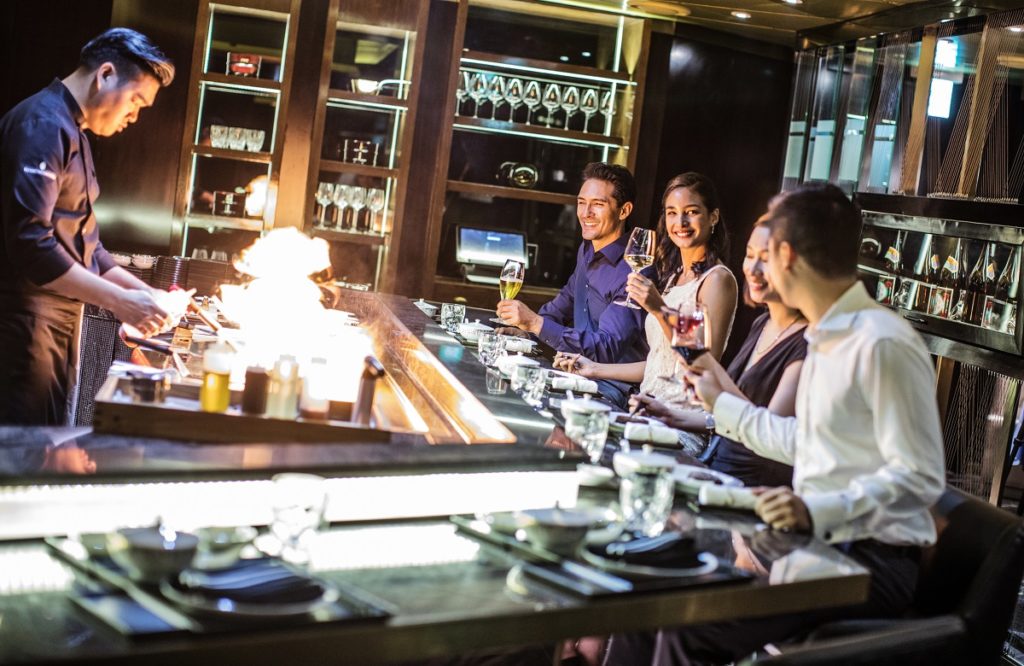 A visit to Stellar Steakhouse, consistently recognised as Asia's Best Steakhouse, will also be fascinating always with every little detail having something special attached to it; from a vintage scale that we bought from auction for the restaurant, the handmade butter imported from France, the fully-stocked fridge with premium cuts of meat and how they are dry-aged in house; to our collection of champagnes and wines that are the largest and second-largest in Hanoi.
Even at Meetings & Events, we put special touches on everything that we do. Our Meeting Planners are treated to a large selection of more than 100 special menus for breakfast, coffee breaks and themed lunches and dinners that can be customised from Vintage French to Vietnamese Village and Imperial Palace, inspired by Hue Citadel.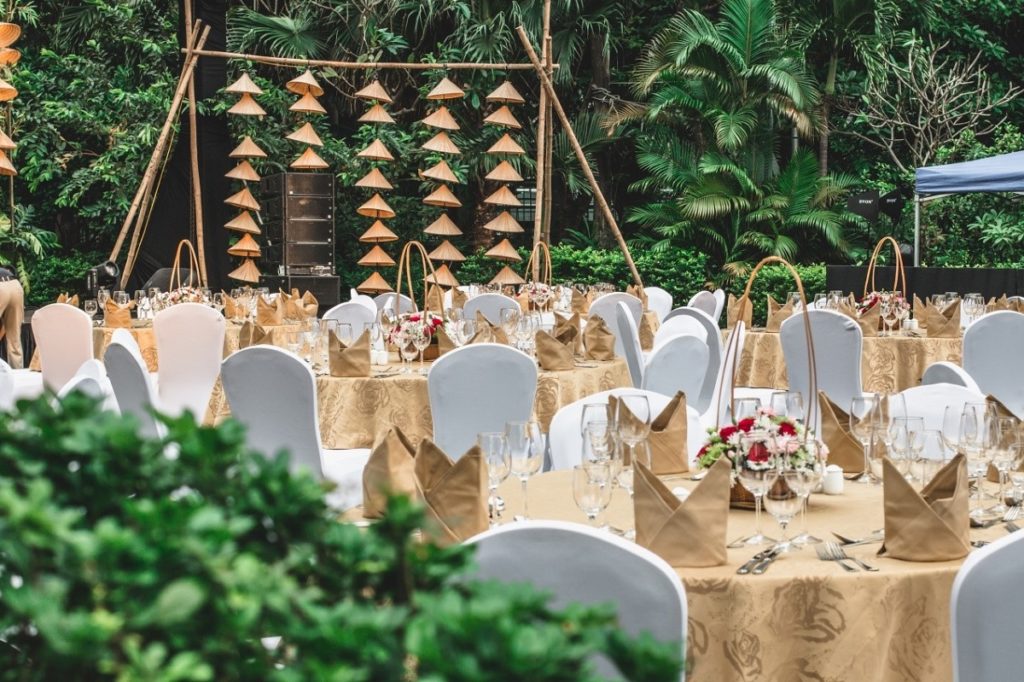 A memorable meetings & events experience is also enhanced with our recent efforts to further highlight sustainability in the hotel. Effectively from September 2019, we have phased out single-use plastic water bottles at the Convention Centre, replacing them with alternatives like jugs and carafes. For our environmentally minded clients and delegates, that is definitely impressive and makes for a truly satisfying and unforgettable experience.
-------------------------------------------
Thank you Travel Daily Media for your interview with our General Manager, Mr. Robert Manussen.
TD is a fast-growing online community dedicated to informing, connecting, and developing the world's travel industry professionals. Founded in 2006, we have active subscriber bases and contributors in Asia, Europe, the USA, Middle East, China and India. Our audience is made up of travel professionals from across the industry with a focus on agencies, hospitality, aviation, cruise, MICE, and technology. TD is a global B2B engagement platform for the travel industry.